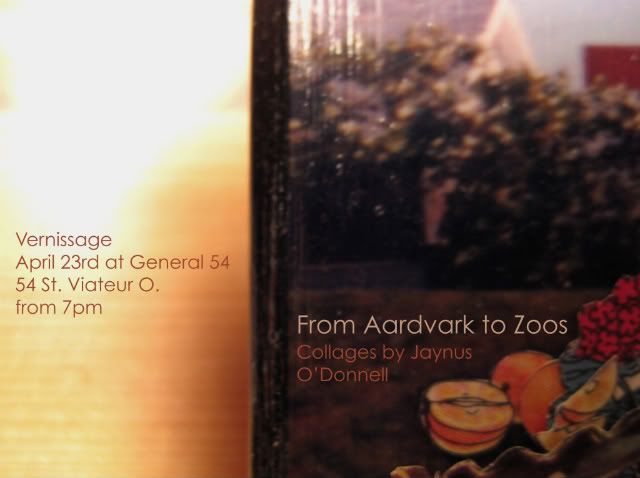 We are changing the art at General 54 this week with exciting new works by
collagist and Local 23 employee Jaynus O'Donnell.
The vernissage is this
Thursday April 23rd
(7pm onwards) which will also double as Jaynus' birthday party! Happy Birthday Ms Jaynus!
Here's a note she wrote about her work and this show:
I collect, read, look at, destroy and reconfigure children's pictorial encyclopedias in a pseudo-conscious analytic process. I use humour, absurdity, self-reflexivity and reconstruction to create bizarre, yet familiar worlds from images in the encyclopedias. This process creates tension between ways of transmitting and disseminating knowledge, particularly from visual sources; knowledge stemming from or used to create visual culture is shown to be constructed and dynamic with multiple and layered meaning, rather than static and absolute.